The ancient post office of Città della Pieve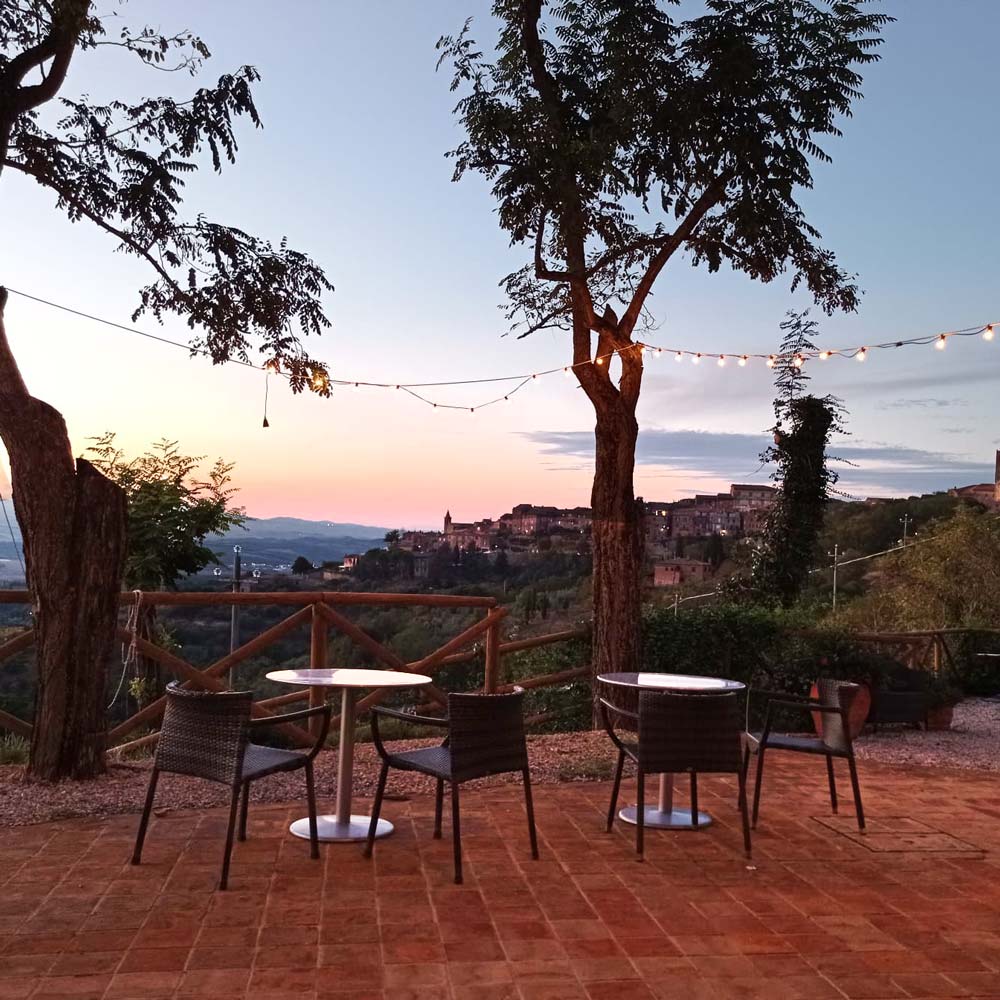 Subject of complete renovation in 2007 by a company headed by "Fendi", and a recent restyling, Locanda della Picca offers within this splendid farmhouse, 6 spacious rooms, renovated while maintaining the characteristics that distinguish the Umbrian / Tuscan farmhouses.
A skillful use of terracotta as a precious material for all internal and external floors, modern bathrooms and spacious rooms, simple and essential furniture and a breathtaking view of the Val di Chiana, make this property unique.
Local legend has it that the Locanda della Picca was until the end of the last century the ancient post office of Città della Pieve, that is the refreshment point to which we reached, on the border of the Papal State, we refreshed ourselves and eventually stayed there, to then leave with fresh and rested horses to other destinations.
Located just 700 meters from the historic center of Città della Pieve, it is the ideal place for those seeking refreshment for body and mind, and also has a large free parking area.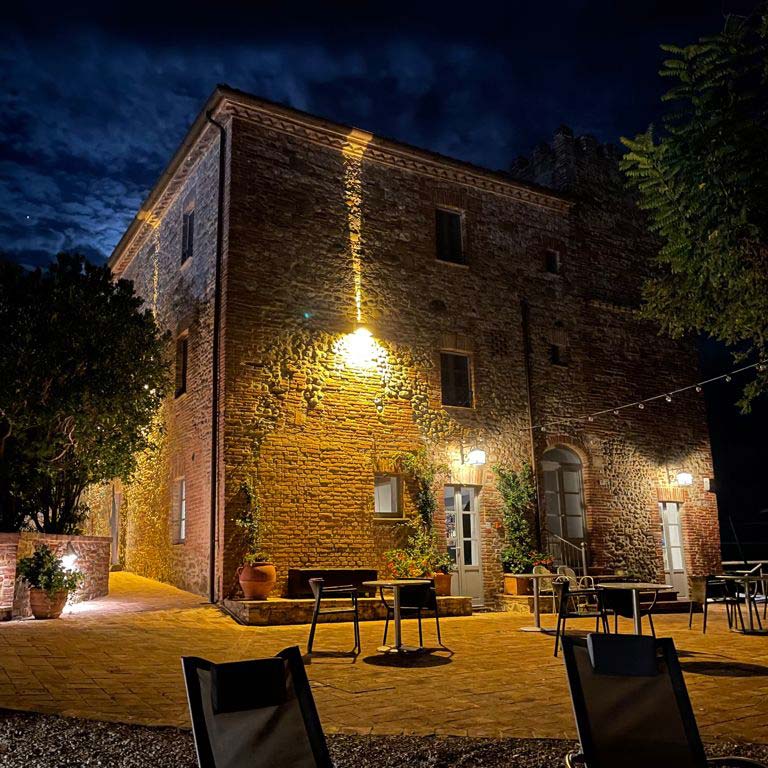 The ideal place to spend a weekend in absolute silence, or the ideal base for an excursion to nearby Tuscany or Umbria.
The inn has all the most modern comforts, free and fast wi-fi, 50-inch smart TV, coffee machine in all rooms, minibar and air conditioning.
FROM THE HISTORICAL CENTER OF CITTÀ DELLA PIEVE
ON THE VAL DI CHIANA AND MONTE CETONA